Hoopers of Wilmslow is situated on the northern edge of Cheshire. It trades on three floors in the main store and has a separate Menswear boutique adjacent to the main store. Our Menswear boutique offers formalwear, casual suiting, eveningwear and a full range of accessories plus a Kurt Geiger shoe department.
The main store has over 30,000 square feet of selling space with the ground and first floors concentrating on Ladies' Fashions, Cosmetics, Accessories and Leathers with Stationery and unusual gifts.
Young Fashions are located on the ground floor alongside Oasis. L K Bennett is situated on the first floor along with great names like Betty Barclay. Regis Hair Salon is also on the first floor.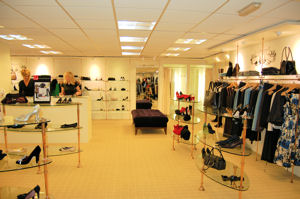 The second floor has a fully licensed Restaurant and our Childrenswear department.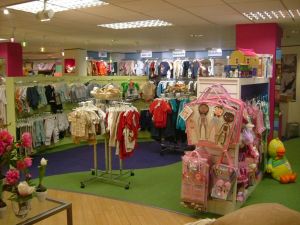 We also have a selection of stylish Furniture items along with Glass, China and Cookshop.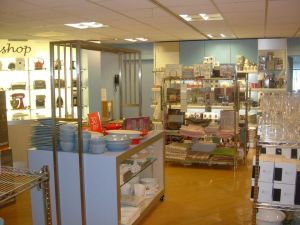 There is a large car park adjacent to the store, which offers easy parking and shopping.
Hoopers are here to help you! If you would like to find out if we have a certain product or size in stock for either mail order, or before you make your journey, please email us by clicking here. Let us help you to find that unique and special gift or that exclusive designer item.
Department List by Floor
Ground Floor
Oasis
Kurt Geiger
Young Fashions
Hosiery
Leathers
Accessories
Stationery
Bathshop
Perfumery/Cosmetics
First Floor
Regis Hair & Beauty
Ladies Fashions
Second Floor
Cookshop
Linens
Gifts
Glass
Furniture
Childrenswear/Accessories
Restaurant
Customer Services
Hoopers Department Store
Alderley Road
Wilmslow
Cheshire
SK9 1PB